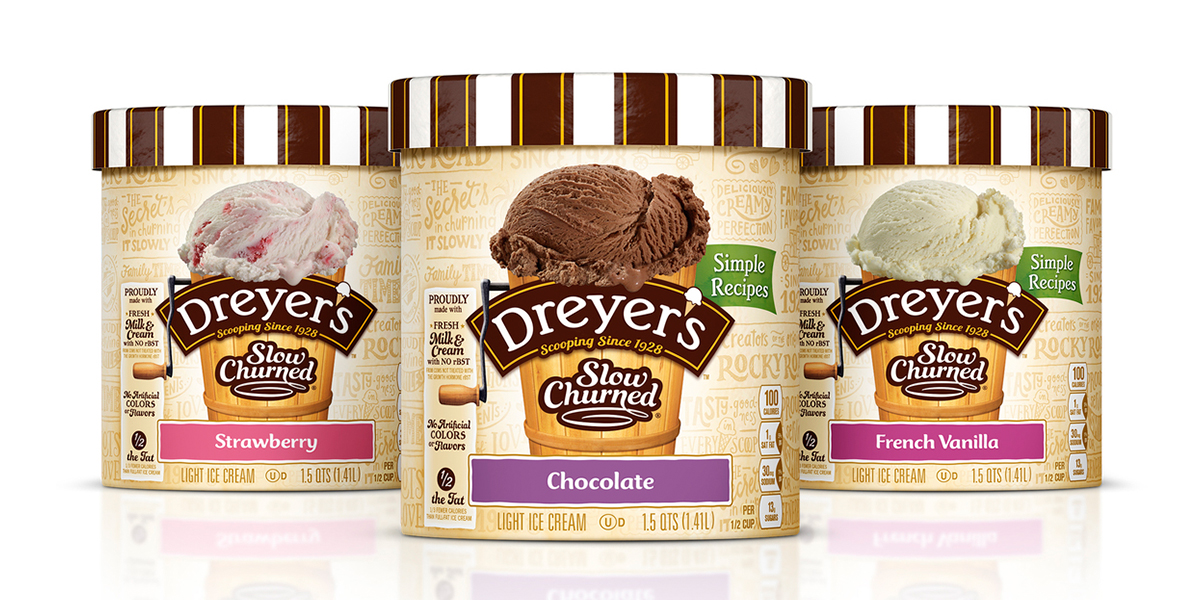 Dreyer's Ice Cream Redesign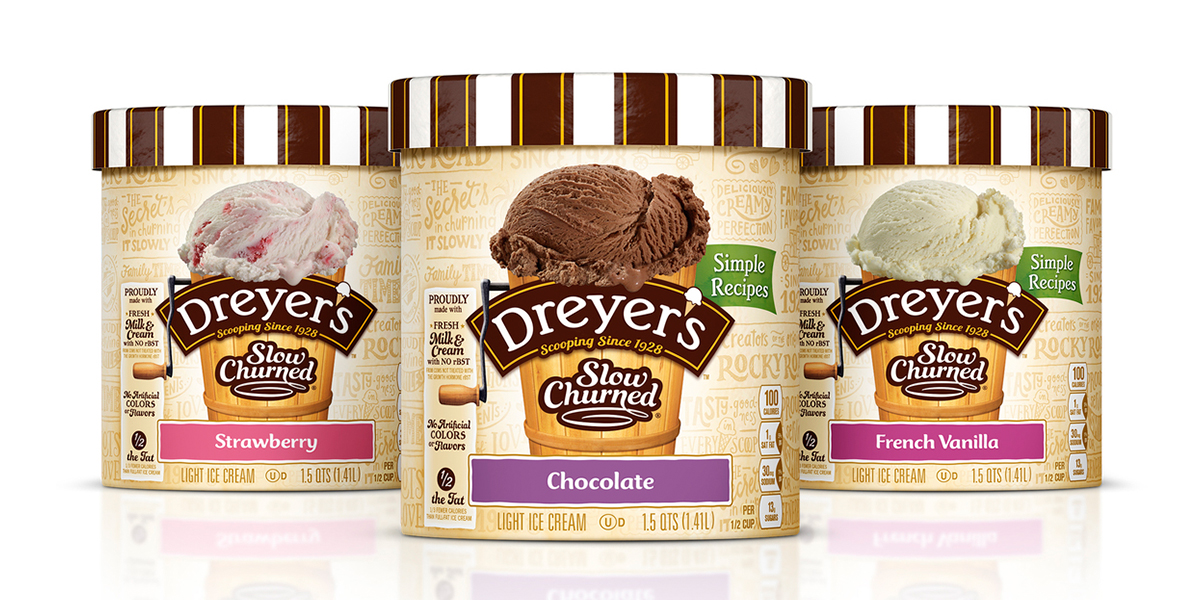 On a hot summer day, nothing tastes better than a bowl of ice cream. Dreyer's an ice cream icon, wanted to reinvigorate and modernize their brand, making it more relevant for today's consumer. We developed the new packaging that emphasizes the real, wholesome recipes and delicious flavors that the whole family will love.
"Our re-design leverages the nostalgic appeal of ice cream, bringing families together while elevating key ingredient messaging to convey the brand's quality commitment. From the iconic cone at the neighborhood scoop shop to Slow Churned family moments, our packaging design celebrates all that is good about this iconic ice cream brand that has been 'Scooping since 1928.'"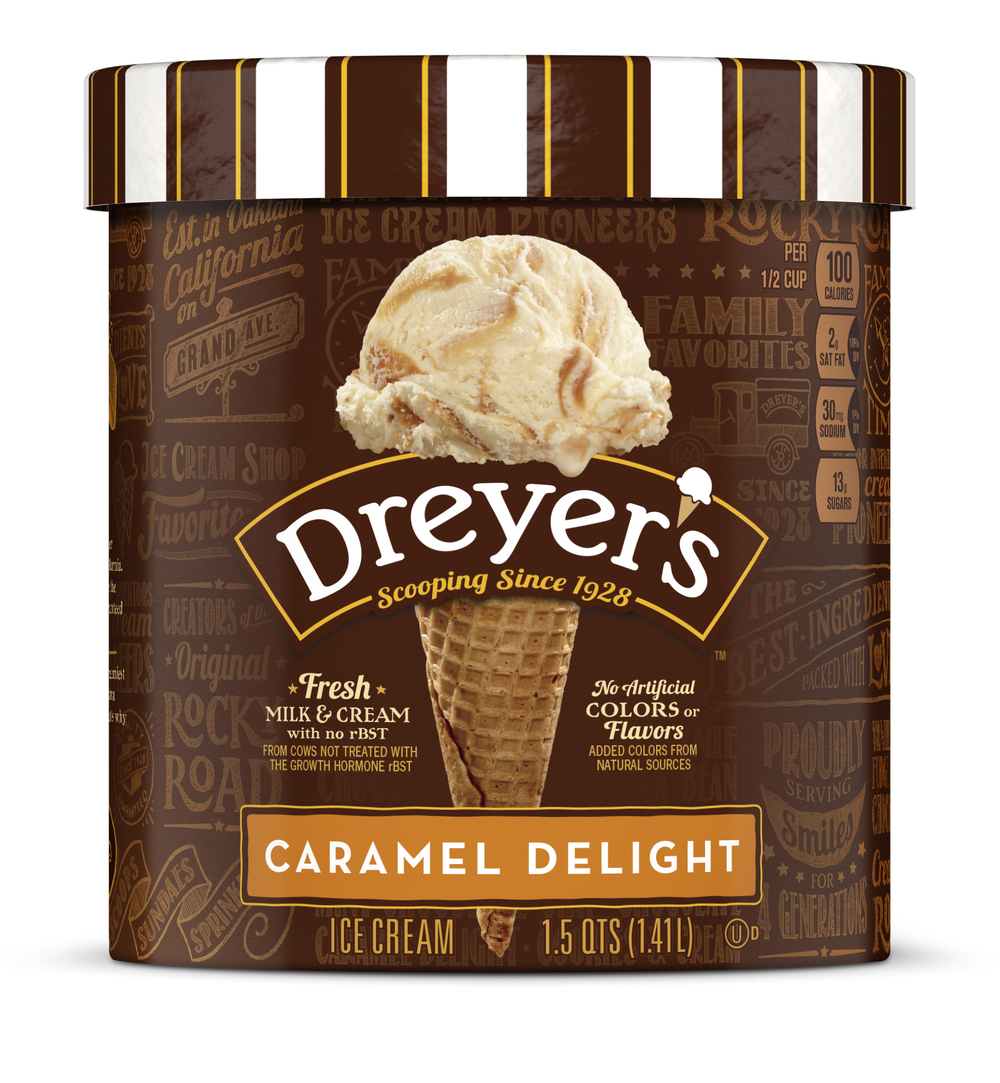 Dreyer's has been scooping ice cream for decades, and the redesign embraces their history while also appealing to the modern consumer. Background graphics in various fonts feel old-fashioned, and the lids are consistent with old iterations of the brand. The front of the cartons feature a mouthwatering photo of the ice cream, and the apostrophe in the brand name is made of an ice cream cone—emphasizing the playfulness and fun that an ice cream break brings. The big, bold image and Dreyer's name instantly catches the buyer's attention, and information about the ice cream (such as that it's made from fresh milk and cream and contains no artificial ingredients) are easy to locate. The brand's honesty builds instant trust in buyers who have never tried it before and makes those who have feel even more confident in choosing it.