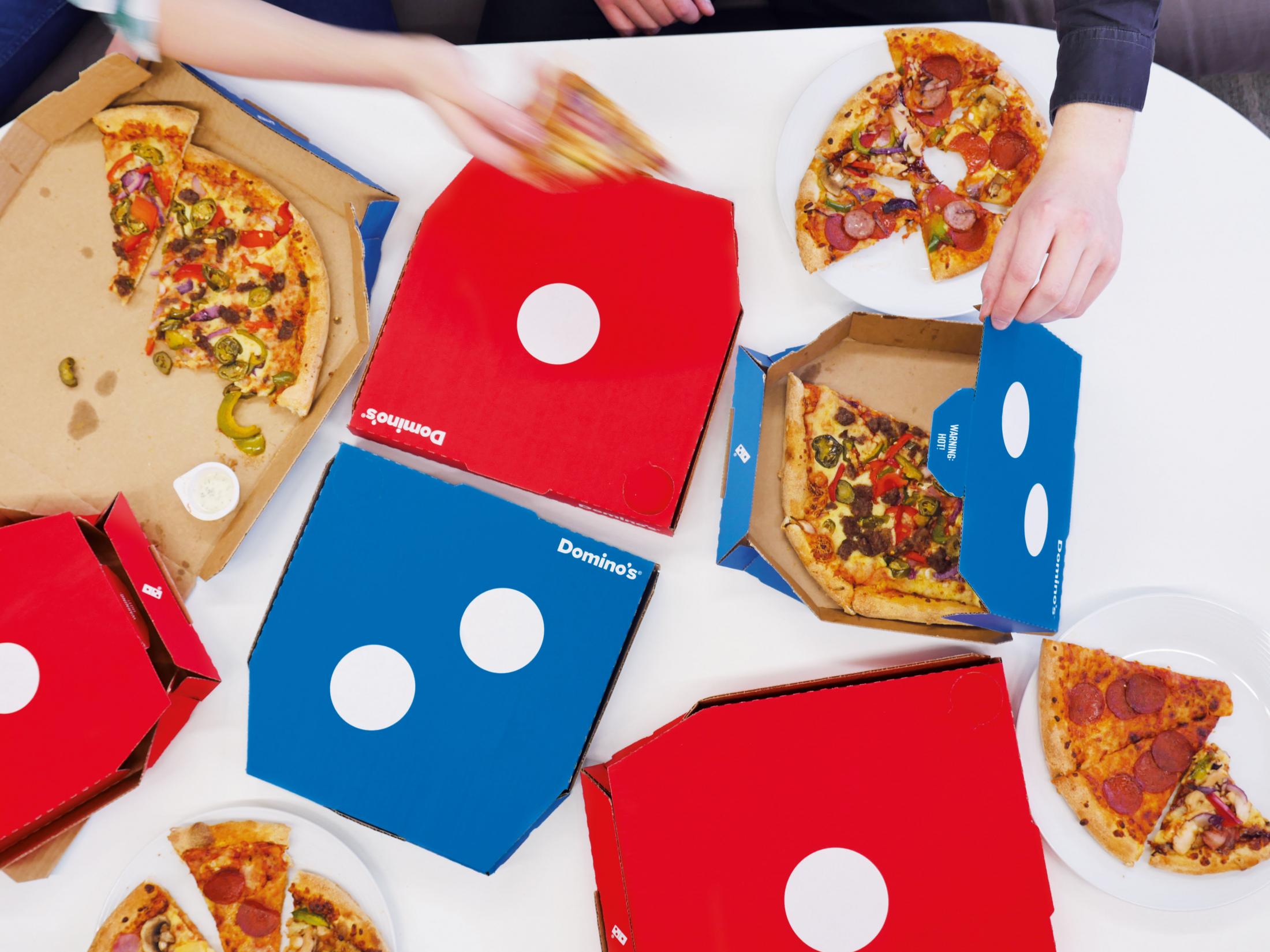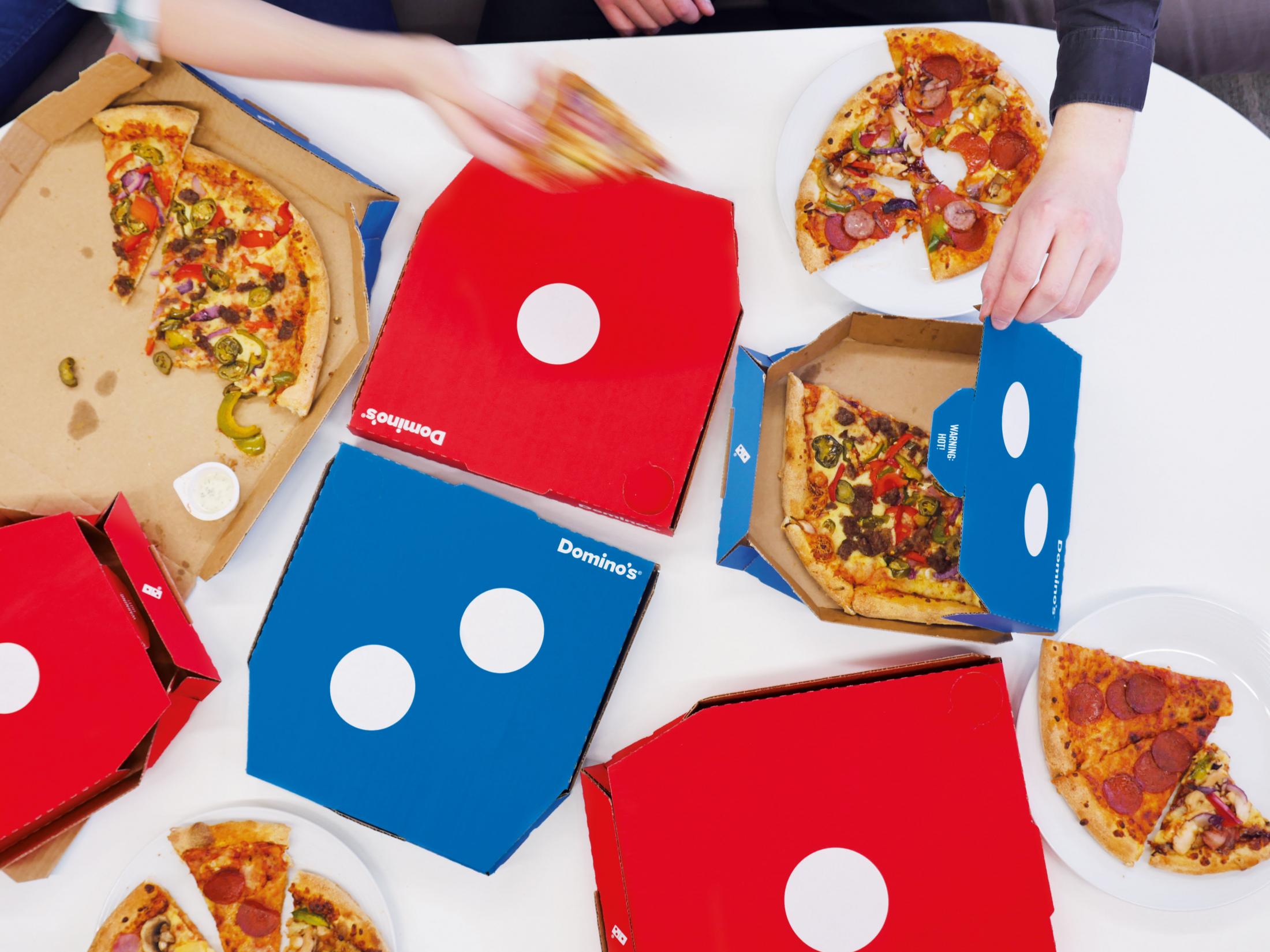 Over the years, Domino's packaging had become overloaded with generic messaging that had little impact with consumers. Our task was to make Domino's the definitive article once more by redesigning its delivery boxes in the UK. Knowing that 96% of all Domino's pizzas are sold in pairs, we made the brand's iconic red and blue domino logo pivotal to the design, and used the brand's pizza combo deal as a canvas to bring it to life – one red box, one blue box. The result was bold, brave and simple packaging design. An open invitation for sharing and play.
The Creative Idea
Our creative goal was to reinforce the brand's distinctiveness and make people feel proud about their choice of Domino's over a competitor pizza. In fact, we didn't want them to order a pizza at all – we wanted them to order a Domino's. The idea was to make Domino's the definitive article – to put it in a category of one by making it bold, simple and charismatic.
We wanted to give Domino's its swagger back and create an iconic box that was instantly recognisable and could act as a canvas for brand storytelling using an ownable design language. In other words, engage, excite and educate consumers.
Our creative answer came from the brand name itself – a truly unique gift for Domino's and a rich foundation for design.
The strategy
We dived into the brand and discovered that 96% of all Domino's pizzas in the UK are sold as a pair. Furthermore, there is an inherent sense of social play within the brand, from the occasions it's consumed (e.g. family time together, friends playing games, or spontaneous meal moments) to how it is shared. For Domino's, this was the perfect insight to tap into and truly own in a distinctive manner.
We identified two elements that became the foundation for our design idea. Firstly, the domino word in the brand name, an immediate visual trigger and a true gift for design, referring to something that is made of two parts. Secondly, knowing that people order their pizza in pairs, together with the combo meal deal from the brand created a strong direct link to the social and sharing element of the pizza eating experience.
This recurrence of duality across different aspects of the brand has become the pivotal point to our design solution.